About Me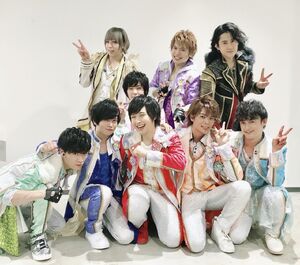 Konnichiwa!! Welcome to my page!
​​​​Ever since I watched Dear My Future from probably six years back, Iv'e been a fan of the whole Pretty Series (yes, including PriPara and Kiratto PriChan, but that's a whole different story hahahah) Mostly I'm an introvert in my class and sadly, I'm the only one who loves, or rather is AWARE of Pretty Rhythm and even my friends are unaware of this anime which makes it so disappointing for me ahuhuhuh Out of all the Pretty Rhythm seasons, my ultimate favorite is King of Prism (as of the moment, it varies from time to time XD)Besides Pretty Rhythm, I also have other fandoms (again, that's a whole different story) but my love for all fandoms are one and the same <3<3<3
Aside from binge-watching anime, my other hobbies are drawing (I even made a few fanarts for Pretty Rhythm, and maybe I might upload here in my page soon enough), listening to JPOP (specifically those from the Pretty Series), reading manga and Wattpad books, and video editing, mostly AMVs (As of August 19, 2019, I'm currently working on an AMV for Minato's "Sailing" as his gift for his birthday which is on August 21)
BTW, I'm also a Filipina so.. yeah (Kaway-kaway diyan sa iba pang mga PIlipino na mahilig sa Pretty Rhythm ahhahahaha XD) Hope you enjoy my page!
                                                                                                                                                    ~ UsagiAiraBokerdole
​​​
Prism Stars I'm Dying to meet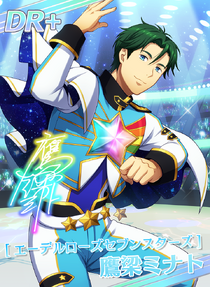 Songs That Are Definitely In My Forever Playlist
*sidenote: I know this is a LONG list of songs (and it just might get longer lmao) so please bear with me ahhahaha XD
Aurora Dream

You May Dream
We Will Win! ~ Kokoro no Batopon no Pon
Dream Goes On
Hop! Step!! Jump!!!
Dear My Future

BRAND NEW WORLD
Life Is Just A Miracle ~ Ikitteru Tte Subarashii
my Transform
Shuwa Shuwa Baby
Mirage Jet
Cheer! Yeah!
Rainbow Live

EZ DO DANCE
CRAZY GONNA CRAZY
Butterfly Effect
§Rainbow
Happy Star ☆ Restaurant
nth color
Sweet time Cooking magic ~Hara Peko Nan Desu Watashi tte~
BT37.5
gift
ALIVE
Cherry-picking days
Sevendays Love, Sevendays Friend
King Of Prism

Movie/s

pride - King Of Prism Ver.
FREEDOM - Thunderstorm Ver.
EZ DO DANCE - Thunderstorm Ver.
Lunatic DEStiNy
Vivi°C Heart Session!
Dramatic Love

Rush Live

Dramatic Love - Thank You 1st Anniversary REMIX
Happy Happy Birthday! -SeptEntrion Ver.
Winter Eyes
Party Monster Hyakki Yagyou
Silent Promise
masquerade - star battle ver.
Sing New Shine!
Sweet Sweet Replies
Starved For You
Hyojou Shiranami Otoko

Shiny Seven Stars

Nanairo no Chikai - Brilliant Oath
Platonic Sword
I Know Shangri La
Shiny Stellar
Sailing!
Fly In The Sky
BRAND NEW TOMORROW
Silver and Gold Dance
Overnight Sensation - Jidai wa Anata ni Yudane Teru
LEGEND OF WIND
masquerade - Taiga Ver.
Shiny Seven Star

Other Soundtracks

366 Love
Delicious Essence
Summer Sky Monologue
NEO STREET STREAM
Home Sweet Home
Zeus♂ ~ Ore Wa Saikyou Star
My Youtube Link
So I'm just gonna leave here the link to my Youtube account. Please subscribe! hahahaah XD
Link: https://www.youtube.com/channel/UCb3T_dQvwunrx-LwY64hlzg?view_as=subscriber
Community content is available under
CC-BY-SA
unless otherwise noted.