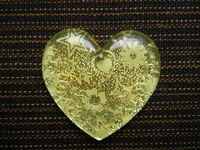 Feminine is one of the fashion elements in the Pretty Rhythm game and anime. The element is represented by the color yellow and has an overall soft and girly style and can range from mature to youthful. Lace and ribbons are often included, along with floral prints.
Characters Represented by This Element
Original Pretty Rhythm (AD and DMF)
Kanon Toudou - member of the manzai duo / Prism Star unit, Serenon.
Chae Kyoung - member of the Prism Star unit, PURETTY and shuffle unit COSMOs.
Rainbow Live
Stones With This Element
Hair
Accessories
Dresses
Tops
Bottoms
Shoes
Community content is available under
CC-BY-SA
unless otherwise noted.